Design and paint your own Decorative Ceramic Pottery in a working studio
Advice and help is available at the studio, our easy techniques provide amazing results.
100's of designer pieces available, from fairies to a full dinner service.
We supply all you are going to need—paints, brushes, sponges, stencils and inspiration.
Your piece is then glazed and fired by us to give it a lasting professional finish.
Visit our studio and take home an ideal reminder of your stay in Cornwall or as a personal gift for those special occasions.
Packing and postage service
Commission work undertaken
Hand painted ceramic for sale
So, pop in and "Paint a Pot"
You'll find a warm welcome in our relaxed studio on the main road to the beach in East Looe, Cornwall
Booking is advisable in August
No studio fees/No hidden charges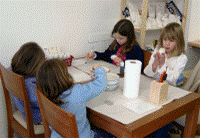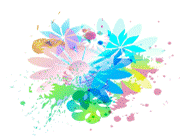 Located in Looe, Cornwall, Paint a Pot is a ceramic studio, open to the public, we also paint things for you and have a collection of hand painted ceramic art for sale